If you want to study or work in Canada you will need the TEF Canada. TEF Canada stands for Test d'Évaluation de Français and allows to assess your French language skills to enter a university, or work in a Canadian company. As you might know, Canada is part of the Francophony and has French as an official language besides English.
If your goal is to immigrate to Canada (or Québec wih the TEFAQ) you will need to take the TEF Canada exam so that they can provide you a visa after you succeed the test. With this test you can immigrate and work anywhere in Canada. It is compulsory to take it if you want the Canadian citizenship.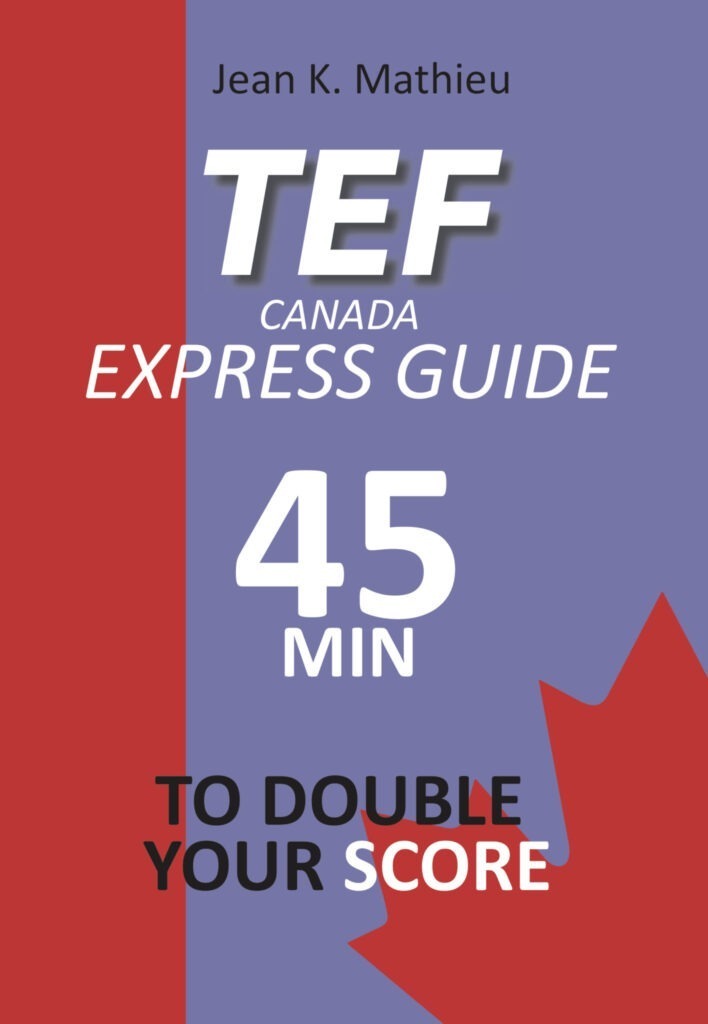 TEF CANADA EXPRESS GUIDE: 45 min to double your score
Evaluating system & admission score
How to do it: Reading test – Listening test – Writing test – Speaking test
Example sentences for speaking test section A
Example sentences for speaking test section B
Common mistakes & tips
How to work on French writing skills?
500 words of essential vocabulary for TEF
This test is not based on the CECR levels like the DELF exam, but on the NCLC which has 12 level. You might better get a score higher than the level 7 to have a chance to get a job in Canada for example. Like the DELF you will have to prove your different skills in French language ( Writing – Check this complete article about how to work on writing skills in French – , reading, listening and speaking)
Compréhension écrite : 60 minutes – 50 questions – 300 points.
Compréhension orale : 40 minutes – 60 questions – 360 points.
Expression écrite : 60 minutes – 2 sujets à traiter – 450 points.
Expression orale : 15 minutes – 2 sujets à traiter – 450 points.
The TEF Canada is recognized by the Federal government of Canada as a proof proficiency in French in immigration procedures. The result certificate of the TEF Canada is Valid 2 years. There is also a specific test that I mentioned for those wanting to go to Québec, it is called the TEFAQ.
Where to take the TEF Canada Test? The Test de connaissance du français pour le Canada (TCF Canada) is available at official test centres in Canada and in more than 150 countries.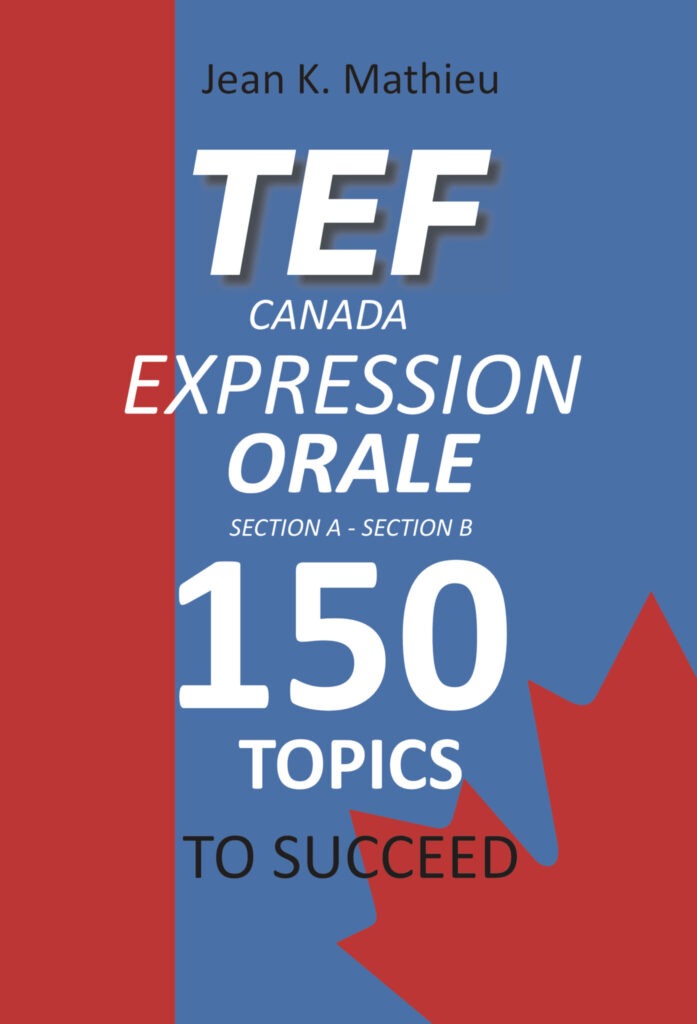 TEF CANADA Expression orale – 150 Topics to succeed
• 150 topics of TEF test for section A and section B
• Example sentences for speaking test section A + B
• How to do it for each test
• Common mistakes & tips
• Vocab list for Oral TEF test
• 500 words essential vocabulary